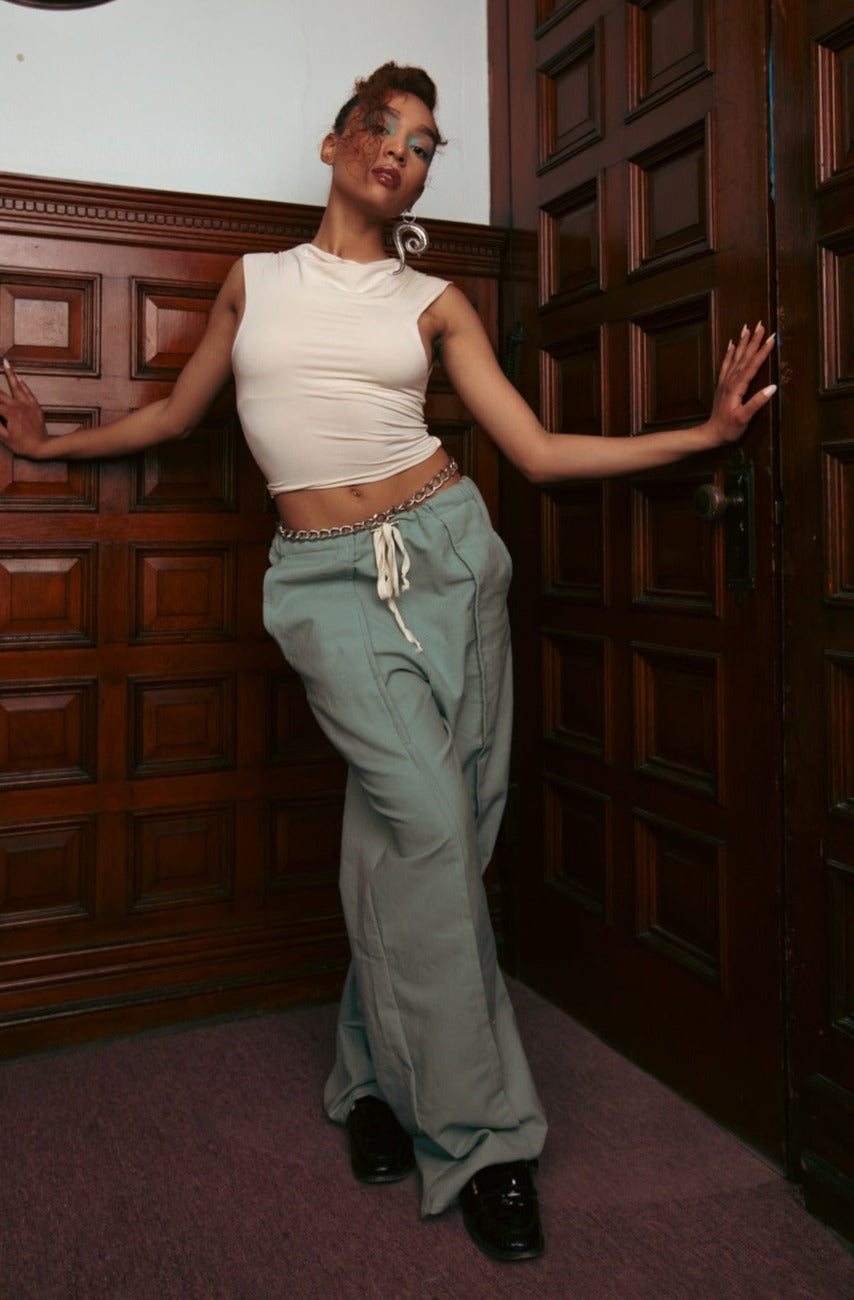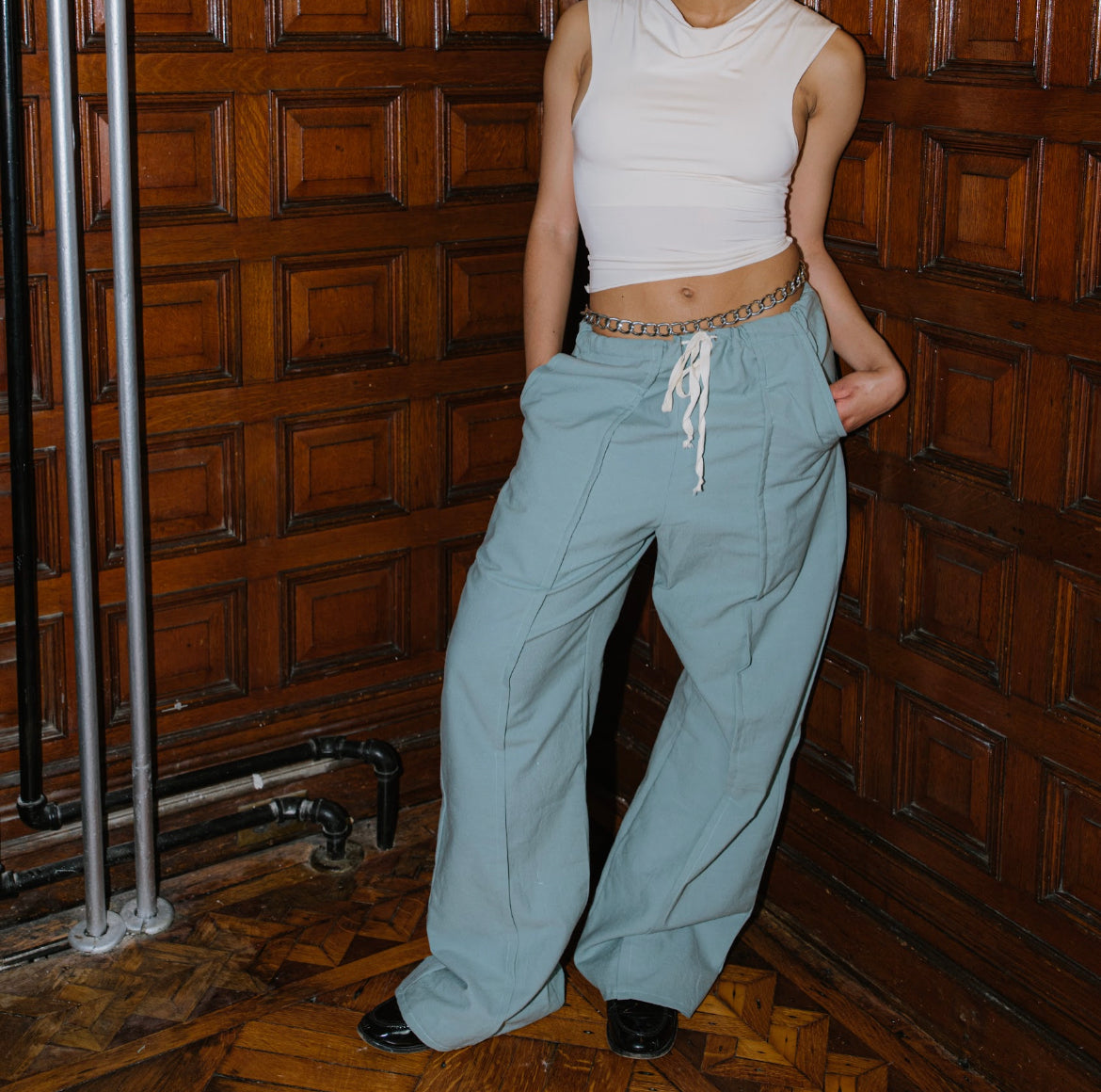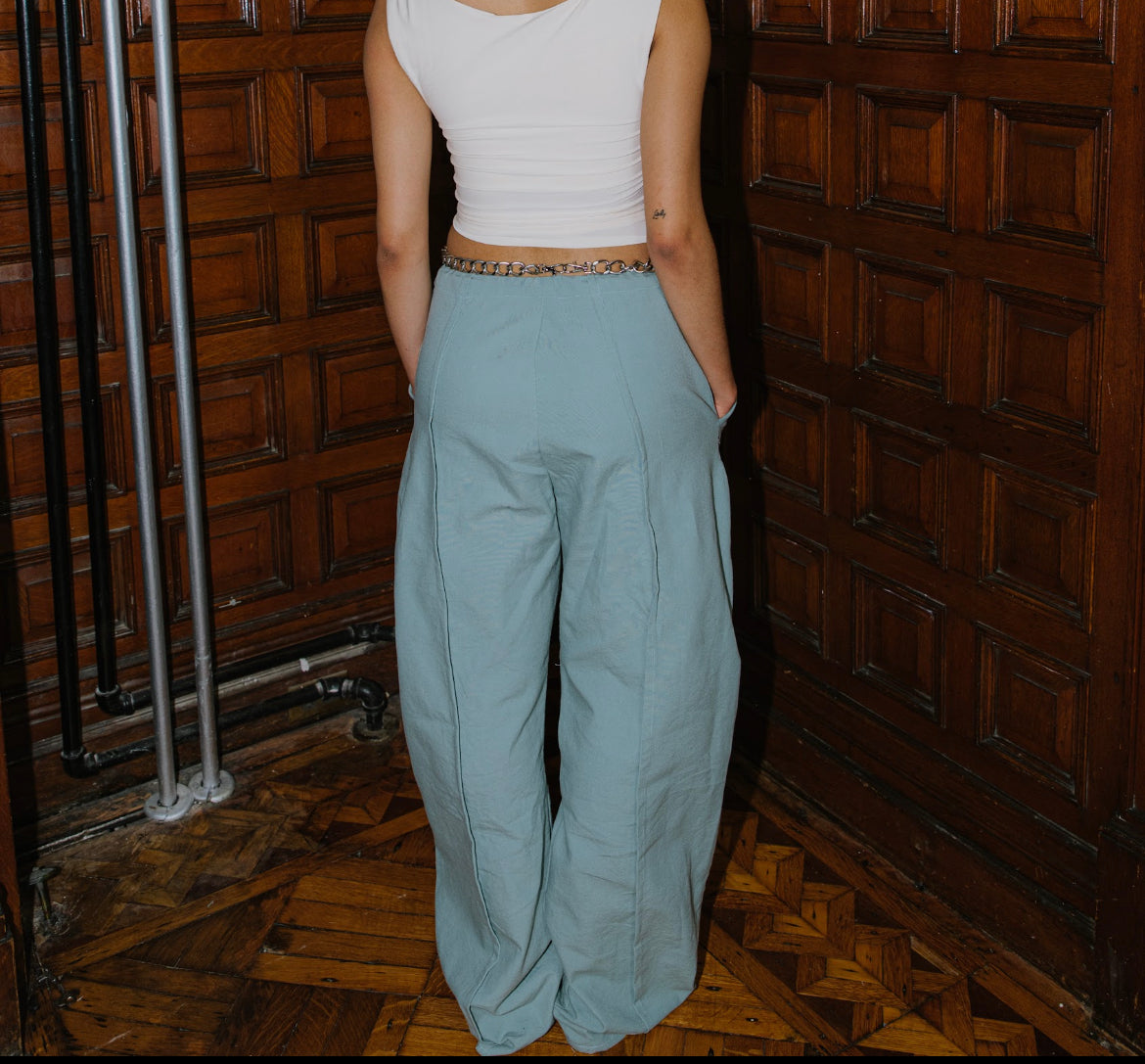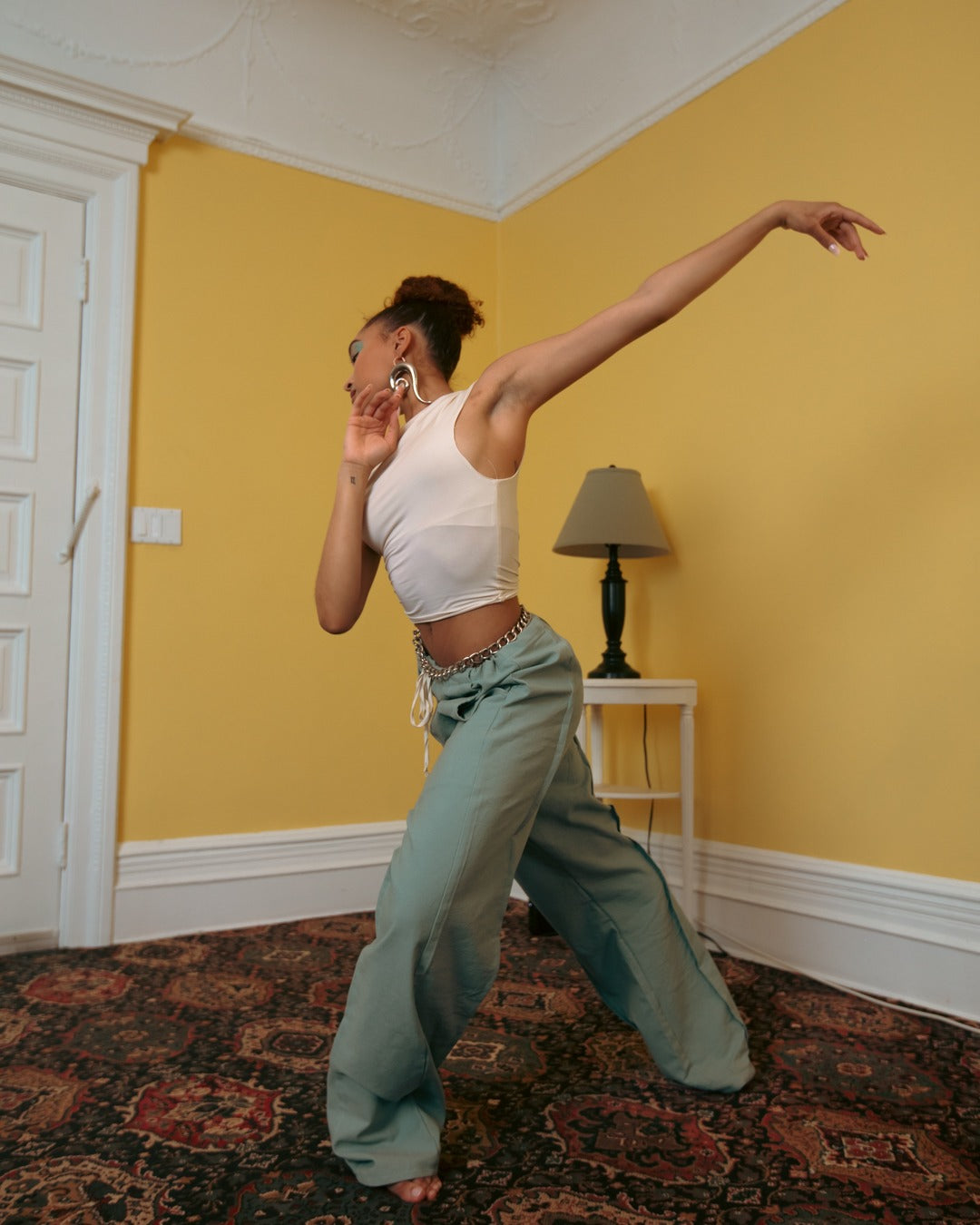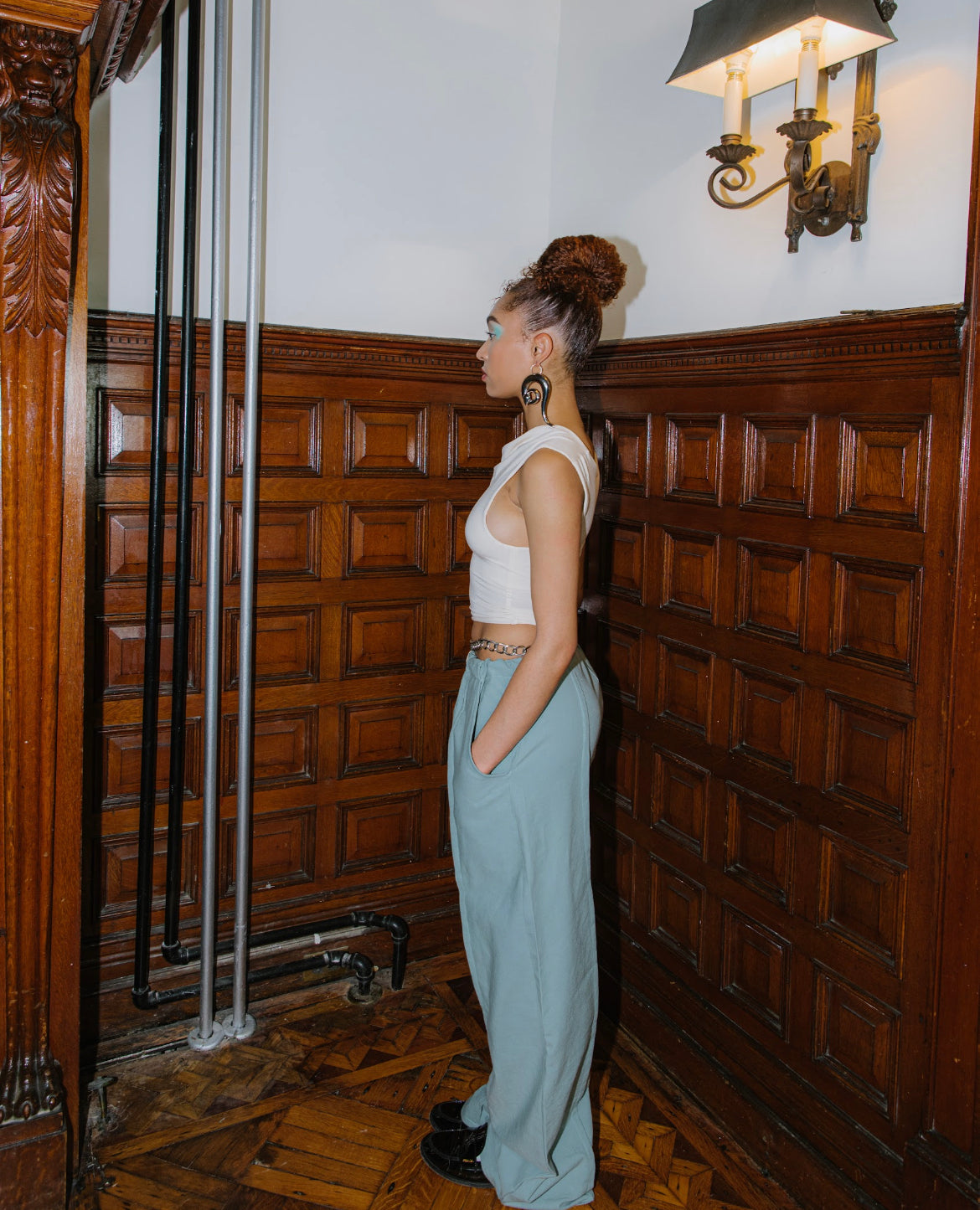 Paneled Cotton Pant - Seafoam Green
Wide Leg Paneled Pants are an invaluable addition to any wardrobe. These pants boast an adjustable waist drawstring and panel detailing. Generously cut for an effortless fit, an extra baggy look can be achieved by sizing up one size. Boasting a captivating combination of casual and sophisticated styles, these pants are perfect for a variety of occasions.
Fabric: 100% Cotton
Model Info: H: 5"5 / W: 25" / Bust: 32"
- Wash in warm or cool water to prevent shrinking and fading.
- Cotton fabrics can be air-dried or machine dried using moderate-to-low heat. High heats can cause cotton fibers to shrink.
- Iron on high heat while fabric is slightly damp. Use steam as needed. Note that ironing can usually be avoided by air drying or removing immediately from the machine.