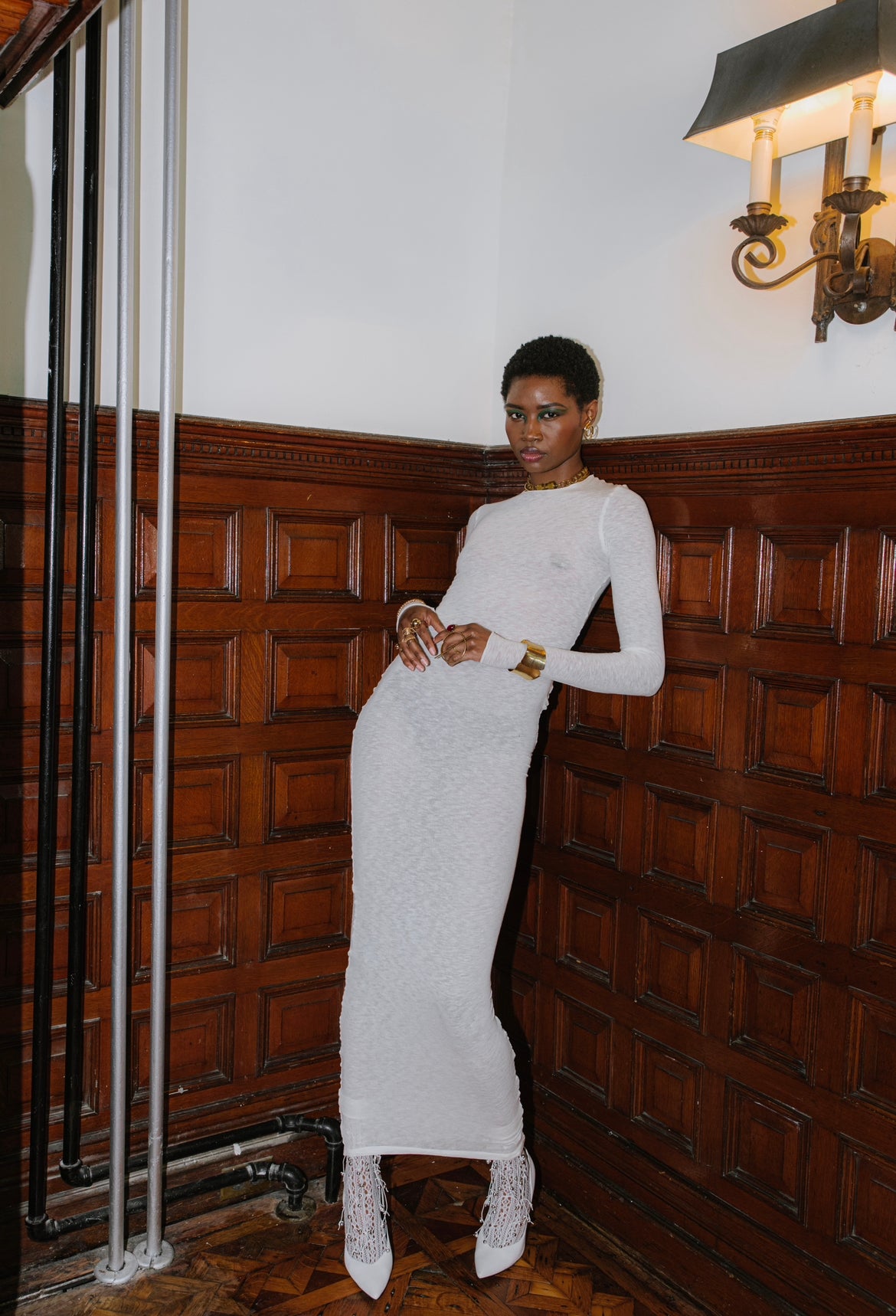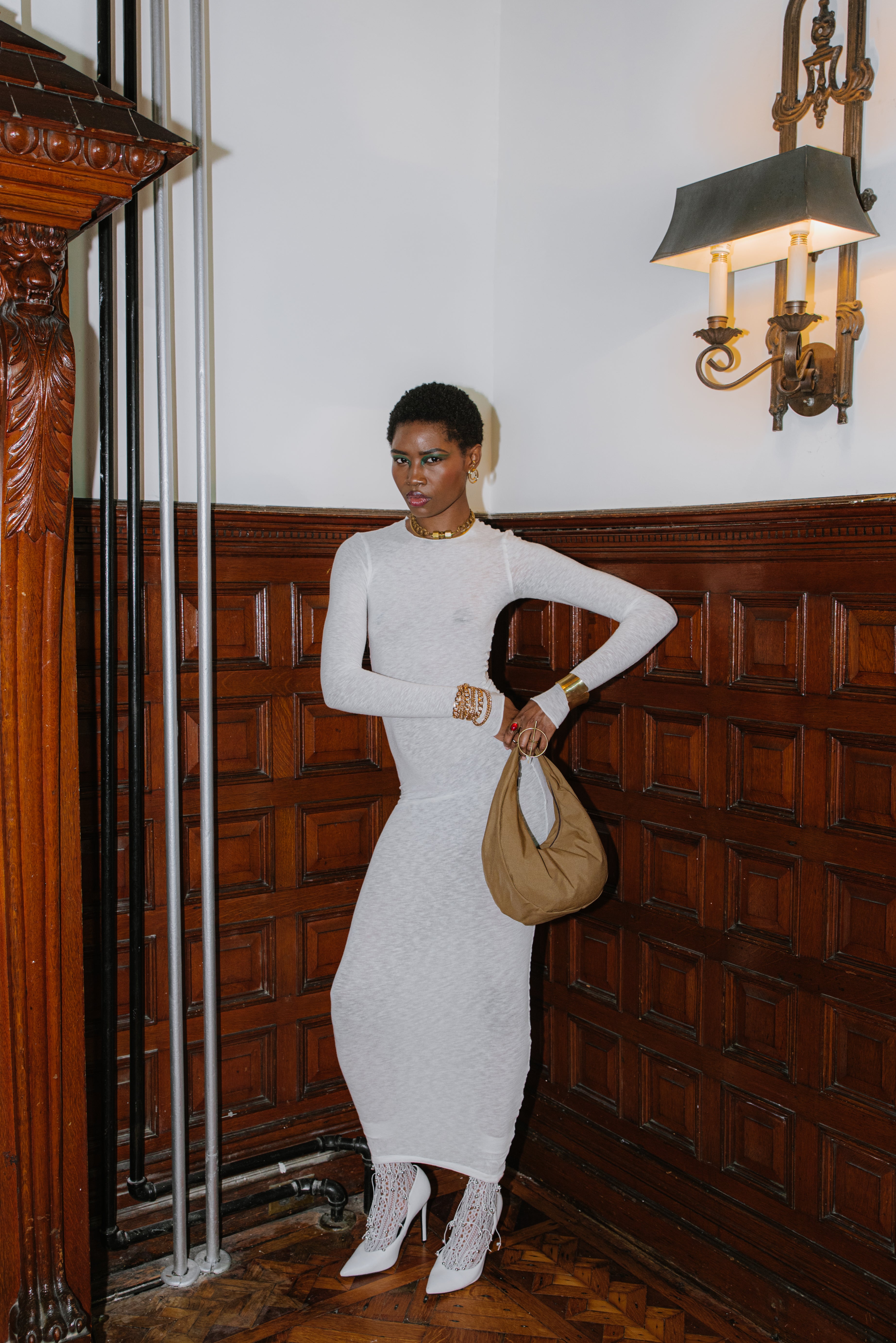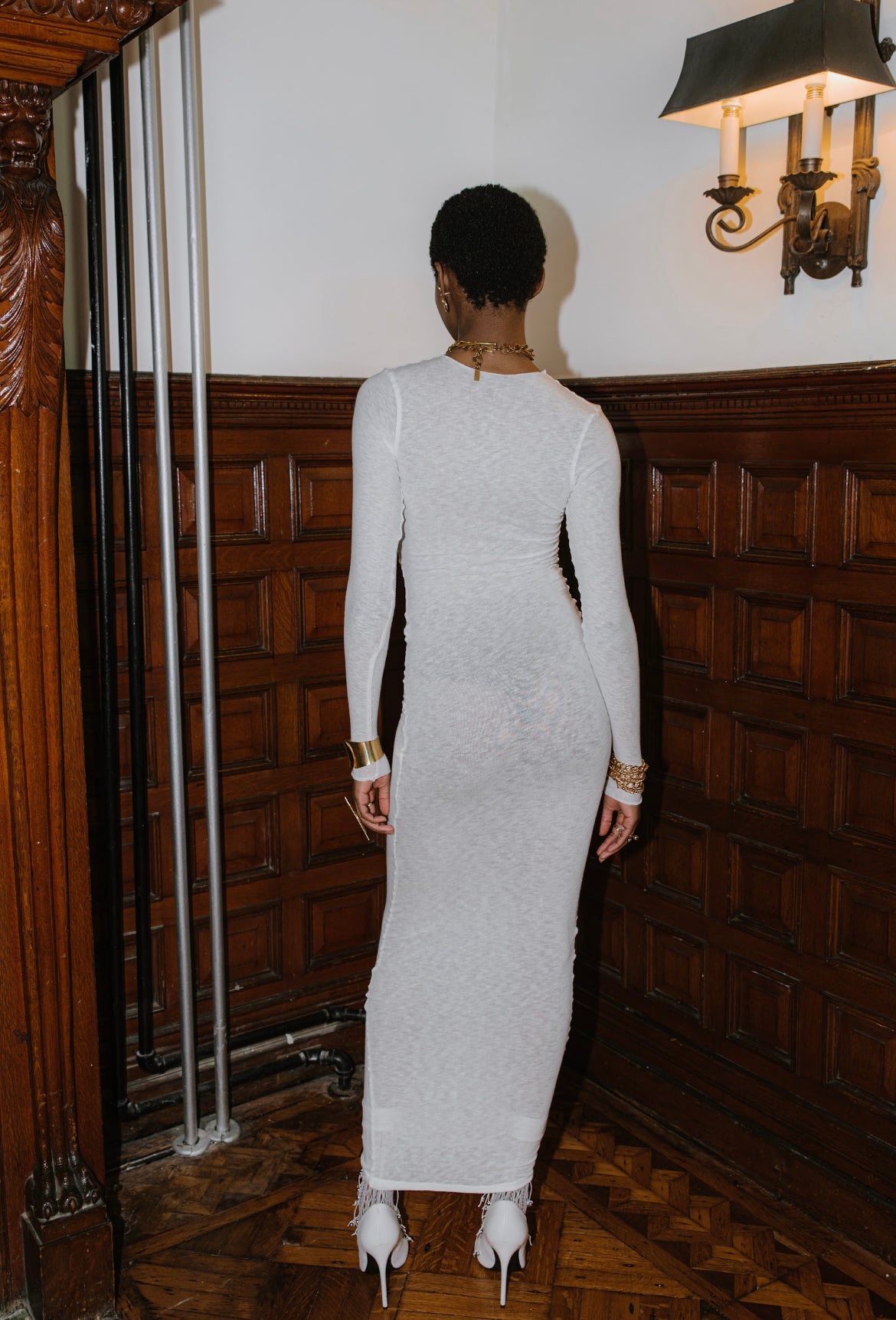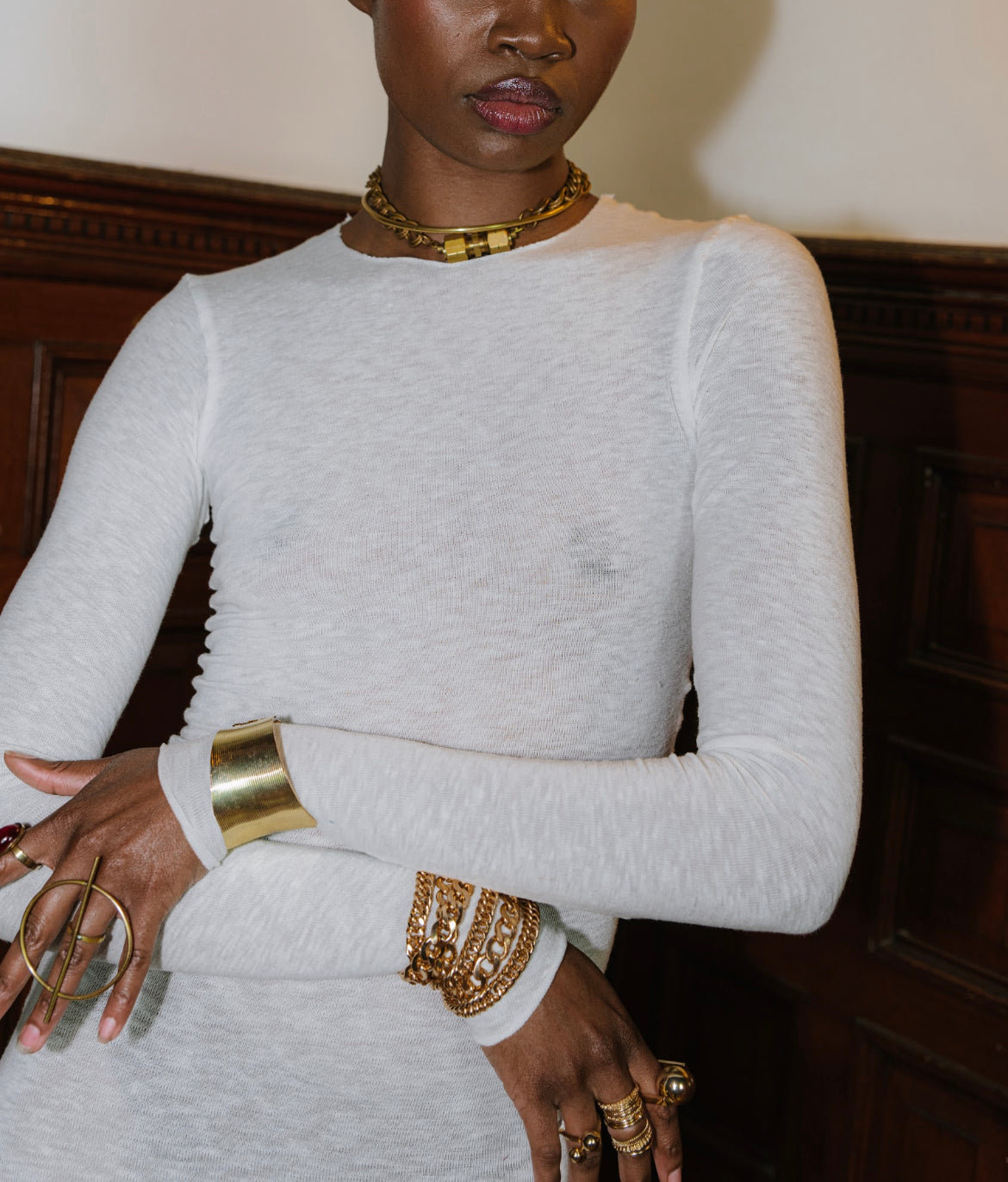 Sheer Maxi Dress - Off White
This Sheer Maxi Dress is the perfect addition to your wardrobe. Made from a stretchy organic cotton fabric, it is designed to be lightweight and airy for ultimate comfort; feels like second skin. This dress can be styled as a long maxi or a mini dress. Add a touch of elegance to your wardrobe with this timeless dress that will never go out of style.
True to size - however recommend sizing down if you want a tighter fit due to the fabric being very stretchy
Fabric: 100% recycled cotton
Model Info: H: 5"11 / W: 26" / Bust: 29"
Wash your recycled cotton clothes separately or with similar colors to avoid color bleeding.

Use a mild detergent that does not contain bleach or any harsh chemicals. Recycled cotton is delicate and can be easily damaged by harsh chemicals.

Wash in cool or warm water. Hot water can cause shrinkage and damage to the fabric.

Use a gentle cycle to avoid damage to the fabric.

Line dry your recycled cotton clothes or tumble dry on low heat. Avoid high heat as it can shrink and damage the fabric.